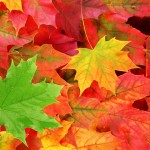 Join us for a special Thanksgiving Service held
at 10:30 a.m. on Thanksgiving morning, Thursday, November 28th.  The one hour service includes a Bible Lesson, time for sharing gratitude, and lots of music.  Bring your family and friends for this inter-generational service of gratitude and joy.
Copies of this year's Thanksgiving Bible Lesson are available to purchase at our Christian Science Reading Room.  Available in print for $3, with an envelop for mailing, this lesson is a thoughtful message to share with family, friends, and co-workers.