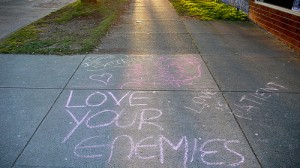 The Chicago Tribune reported Monday that much of the increase of homicides in the City involves people with relationships to gangs, and include retaliatory actions. So how can we support the wisdom that foresees how to forgive?
Join us as we consider the topic,
"What empowers love for our enemies?" at the mid-week gathering, Wednesday, July 10, at 6:00 p.m.