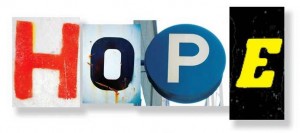 Further to our post last month "Praying about violence" there are two new resources to support our prayers:
1)  Yesterday, the Christian Science Sentinel hosted a live audio chat, "A healing response to gun violence."  Guest speaker, Dave Hohle – Christian Science practitioner & teacher and member of 17th Church – spoke of the "heavy lifting" needed in order to gain intelligent solutions to the problem of violence, but that Christian Science provides the spiritual tools to do this work.  The chat was recorded and posted online.  CLICK HERE to listen.
2)  An article in the September 17, 2012 issue of Christian Science Sentinel, "Why violence is not natural to men" by Kim Korinek.  Not yet available online, you'll find the article in the printed magazine available at any Christian Science Reading Room, including ours.  (We'll update this post to let readers know when it is available online!)
If you find resources, or personal inspiration, that you'd like to share on this subject please feel free to share your comments by leaving a reply to this post or share your thoughts during one of our midweek gatherings.  We meet every Wednesday from 6-7 pm to consider timely topics, find inspiration, and support one another along life's journey.