We will be opening our doors to the general public, as well as to visitors from other religious and spiritual communities, today, Sunday, March 18, 2012 between 2-4pm.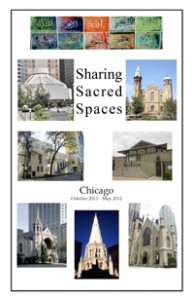 This event is the sixth installment of the Sharing Sacred Spaces project, in which eight different communities of faith and practice in Chicago are inviting others in for an opportunity to observe, experience and learn what makes their space sacred.
Come and learn what Christian Scientists believe and practice. Learn about our focus on spiritual education and healing. Find out what Christian Science Reading Rooms are all about. Explore our distinctive building and spend time in our sacred space. Bring questions, engage with others.  The doors will be open. Come on in!