Join us for our mid-week gathering, Wednesday, May 2, at 6:00 p.m.  At this meeting we gather to sing, pray, and listen to readings on contemporary topics.  A major part of our meeting includes time for anyone to share healings and inspiration from their study of Christian Science.  We meet downstairs in the Sunday School room.  Following the meeting there is always an opportunity for fellowship and visiting.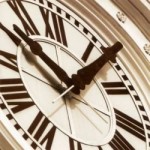 Join us Thursday, May 3, for the National Day of Prayer.  Feel free to stop by our Reading Room, open from 10:00 am to 4:00 pm, for a place to pray during the day.  Held the first Thursday of May every year, National Day of Prayer is a day where people of different faiths in the United States to pray for the nation and its leaders.
Members are also reminded that there is a business meeting on Thursday evening, May 3, at 6:30 p.m.